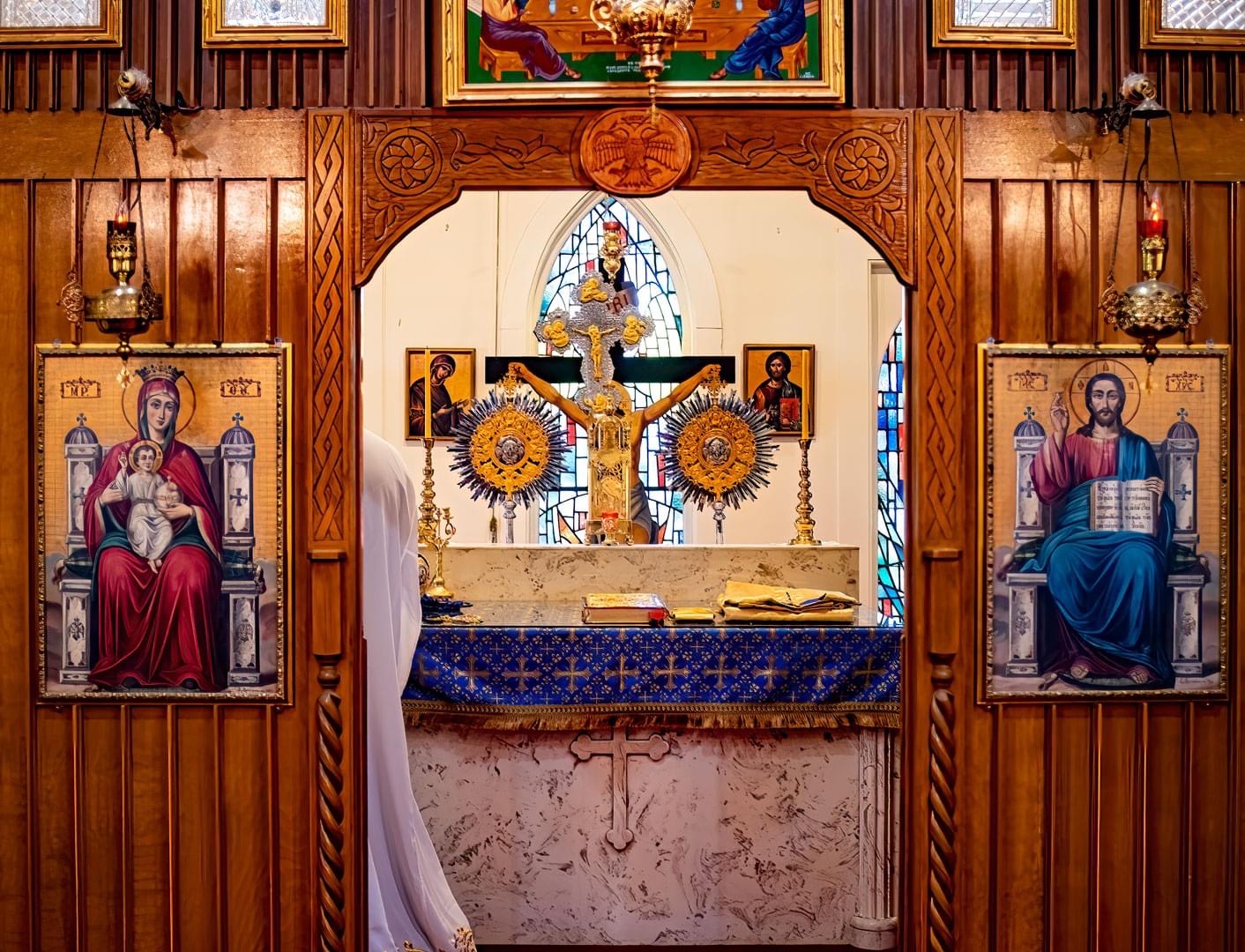 90th Anniversary Celebration of Assumption Church - Visit of Bishop Constantine
For Immediate Release
August 10, 2023
Contact: Fr. Nektarios Morrow
(325) 642-1340
90TH ANNIVERSARY CELEBRATION OF ASSUMPTION CHURCH
VISIT OF BISHOP CONSTANTINE
San Angelo – On Sunday, August 20 the Assumption of the Virgin Mary Greek Orthodox Church will celebrate the community's 90th Anniversary with the visit of His Grace Bishop Constantine of Sassima, Chancellor of the Metropolis of Denver. The anniversary will include a hierarchical Divine Liturgy on Sunday at 10:00 am followed by a luncheon in the parish hall. Visitors are welcome.
The Assumption Church has its origins with Greek residents of San Angelo who formed the Hellenic Educational Society in 1929. The Church was incorporated in November of 1932. The community moved to its current location at 801 Montecito Drive in 1937.
For the original members and several generations that have followed, the Assumption Church has been the spiritual home of Orthodox Christians throughout the region and from many different backgrounds. For many years the community was served by Fr. Jim Hademenos who reposed in the faith earlier this year. Fr. Jim was a long time resident of San Angelo and a professor at Angelo State University.
"It is a blessing to our community to welcome His Grace Bishop Constantine to lead in the celebration of our parish anniversary," stated Dr. Tony Bartl, parish council president. "Our church is becoming a spiritual home to many." Fr. Nektarios Morrow, the parish priest added, "We give thanks to God for the founders of this church and for all who have ensured the witness of Orthodox Christianity for over 90 years. We are seeing Orthodox Churches grow throughout Texas as so many are seeking a life of prayer and worship, as well as deeper communion with God in a very challenging world."
Eastern Orthodox Christianity has its roots in the United States in immigrant communities who came from Greece, Romania, Serbia, Lebanon, Russia and many other countries of Eastern Europe, the Balkans, and the Middle East. The Orthodox Church affirms its origins in the Great Commission given by Christ to the Holy Apostles to proclaim the Gospel and baptize in the name of the Holy Trinity. In the great wave of immigrations in the 19th and 20th centuries, Orthodox Christians from many lands and cultures came to America in search of freedom and opportunity. Like the first Apostles, they carried with them a precious heritage and gift. To the New World they brought the ancient faith of the Orthodox Church.
For more information on the Assumption Church visit the parish website at http://orthodoxsanangelo.org or contact the parish priest at the email or phone listed above.